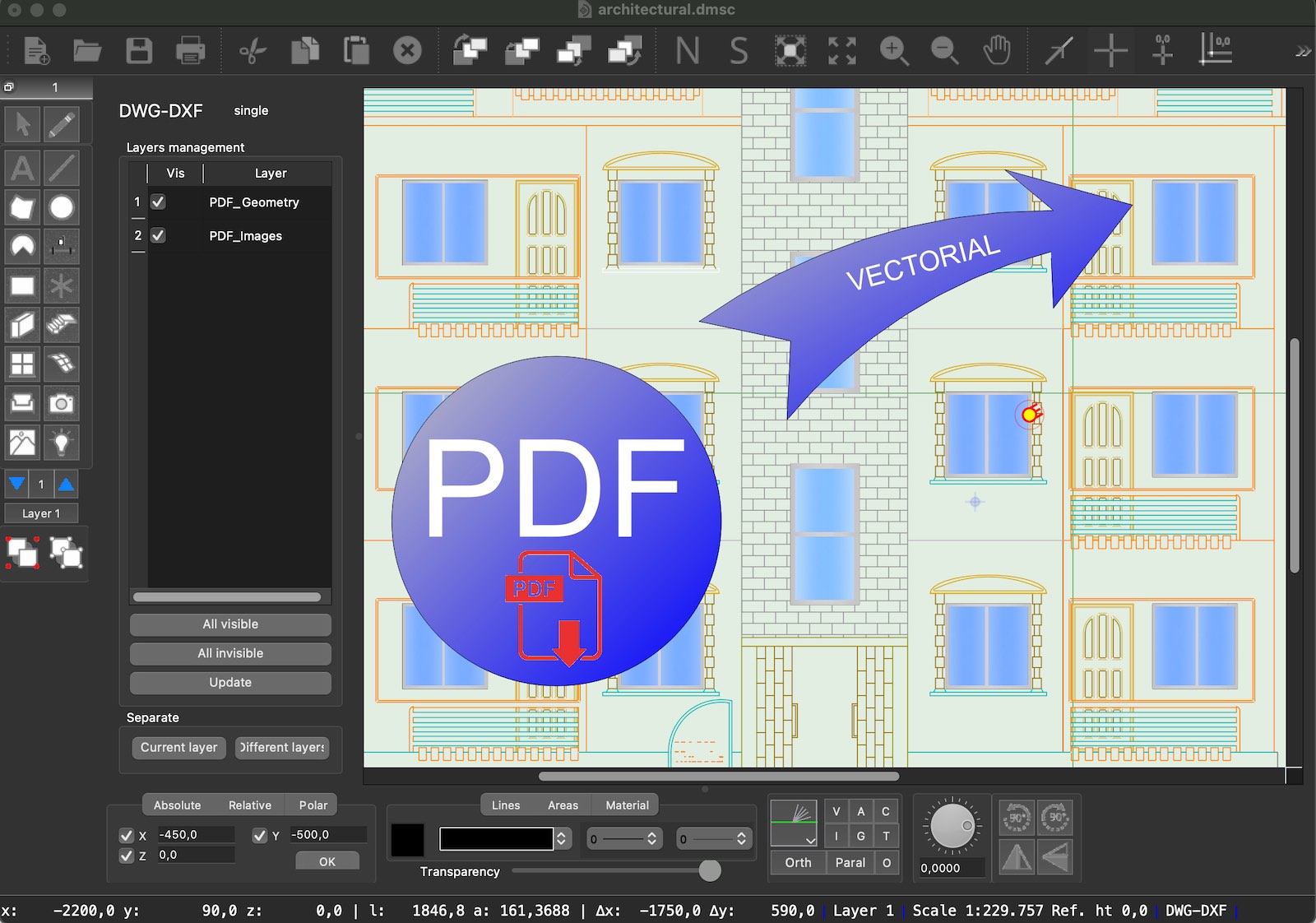 One of the most interesting features of Domus.Cad version 23.0.11 is the possibility to convert PDF files into vector elements, that is lines, texts, polygons, rectangles, arcs, circles, thicknesses, colors, fills etc.
Conversion of technical drawings
In the case of technical drawings, maps, architectural and executive drawings the result is a completely editable design, perfectly scaled, divided into the original layers.
Here is, for example, a technical drawing imported from a PDF file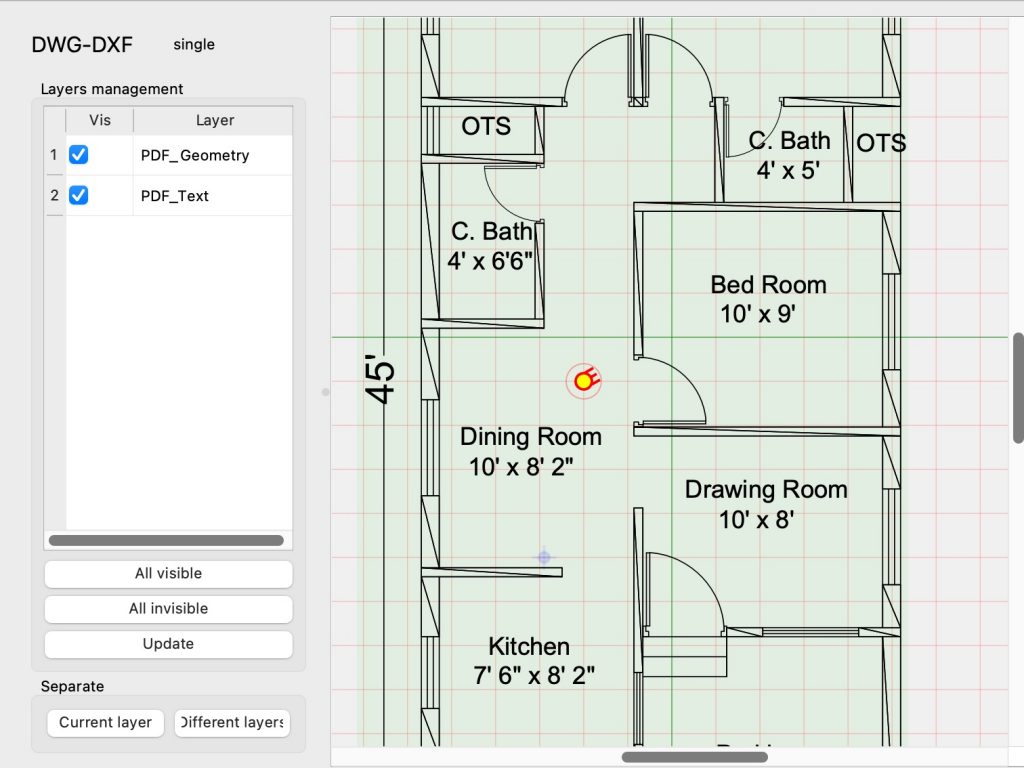 The design elements are imported with their original thickness and colors.
The circles are imported as Domus.Cad circles and the radius is modifiable. For the arcs it is modifiable initial and final angles and radius.
Texts are imported with their character and style. If the original character not present in the system is replaced with a similar one.
The images are imported with their size and positioned correctly, transparency and clipping are also handled.
Other graphics
Here is the import of an advertisement.
Multi-Page documents
If the PDF document consists of multiple pages, you can indicate which page to import.
For example, here is a page imported from the EuroCode: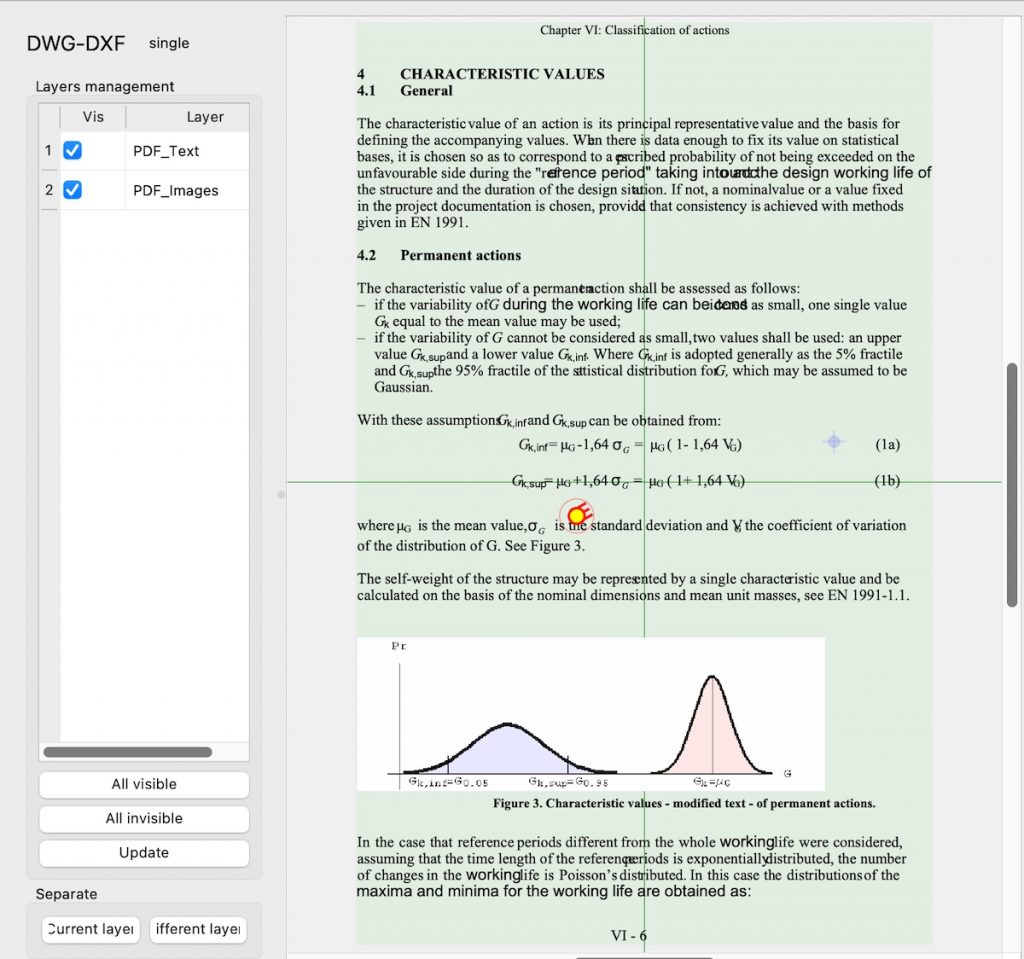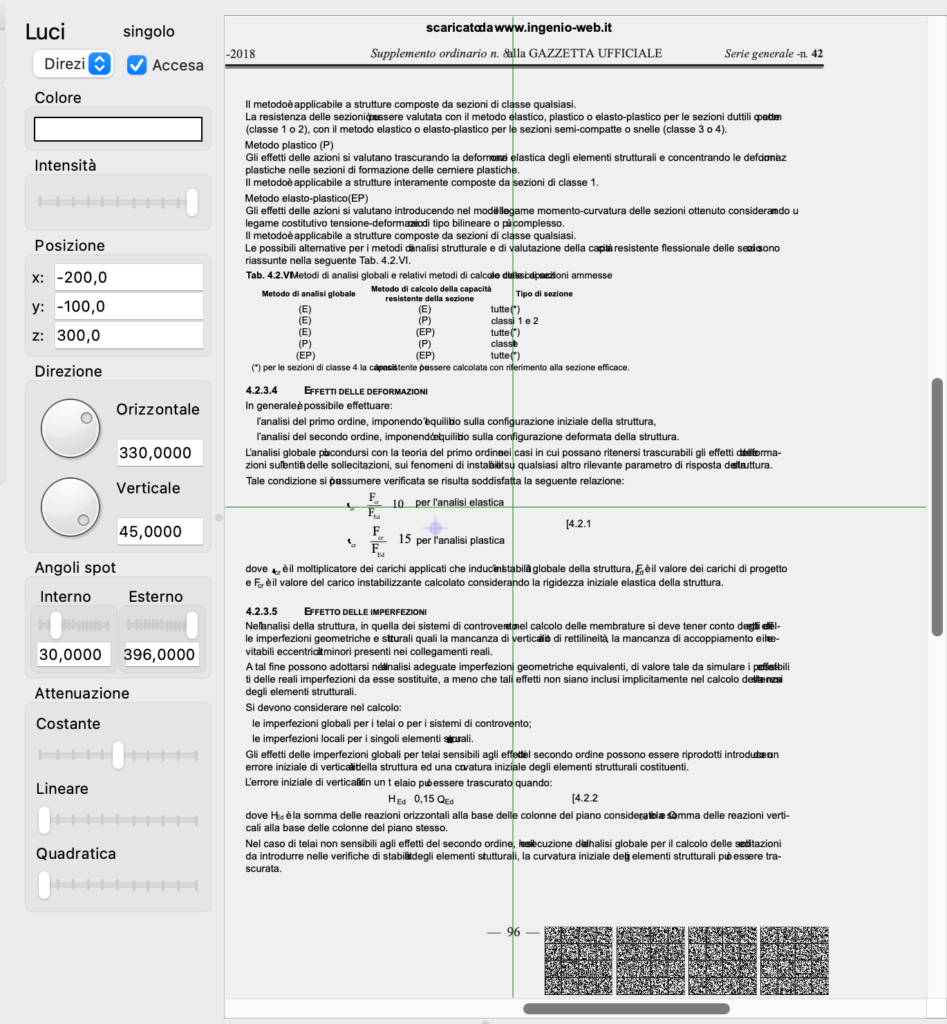 The text is easily editable as if it were a text by Domus.Cad.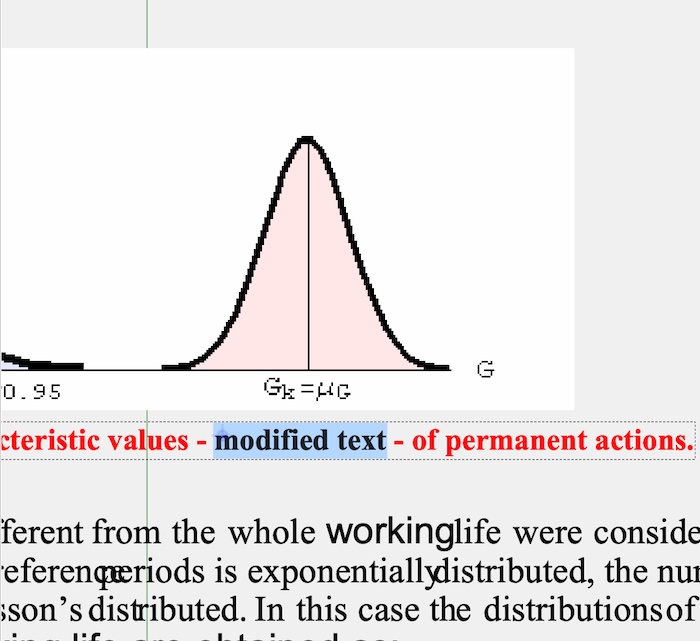 Other conversions
Basically, you can import anything. Here is, for example, a page of The Times online, saved in PDF and converted into Domus.Cad.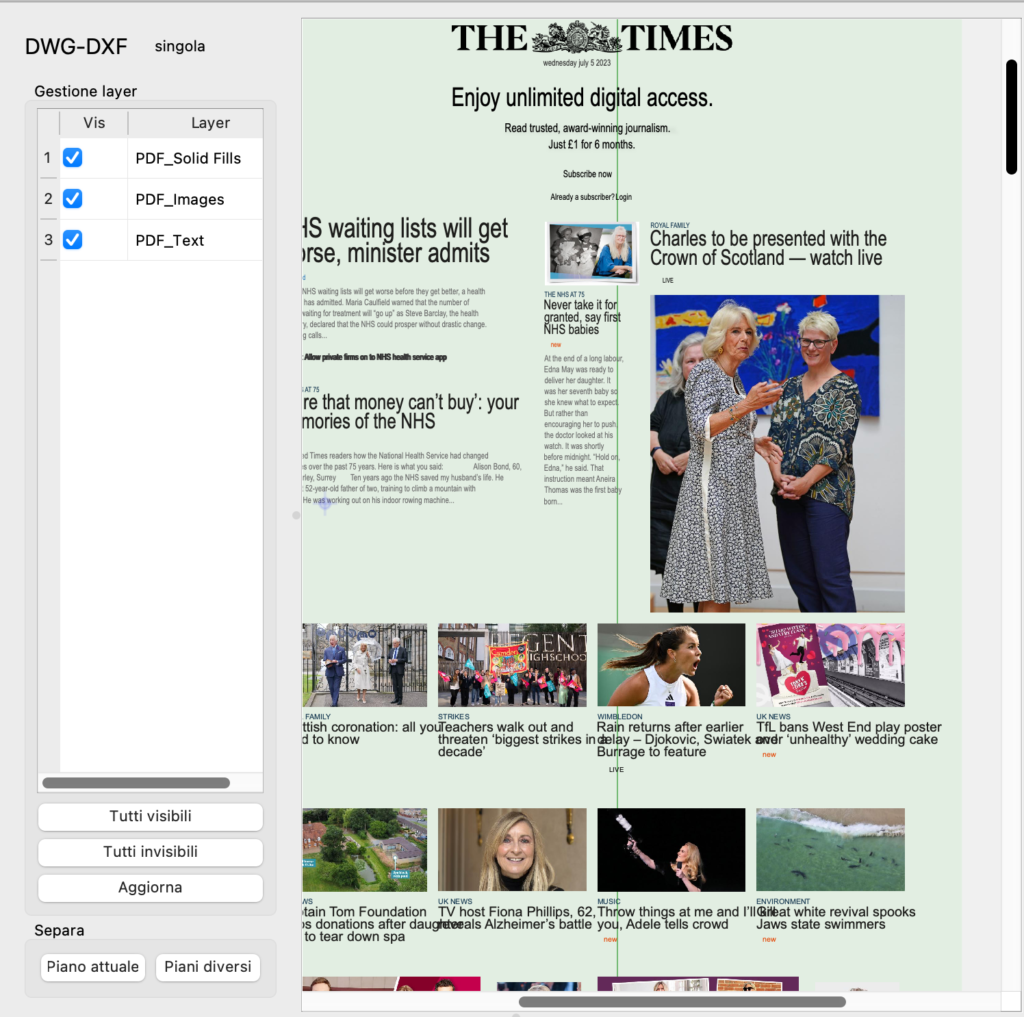 Import options
The import control is done through the following dialog: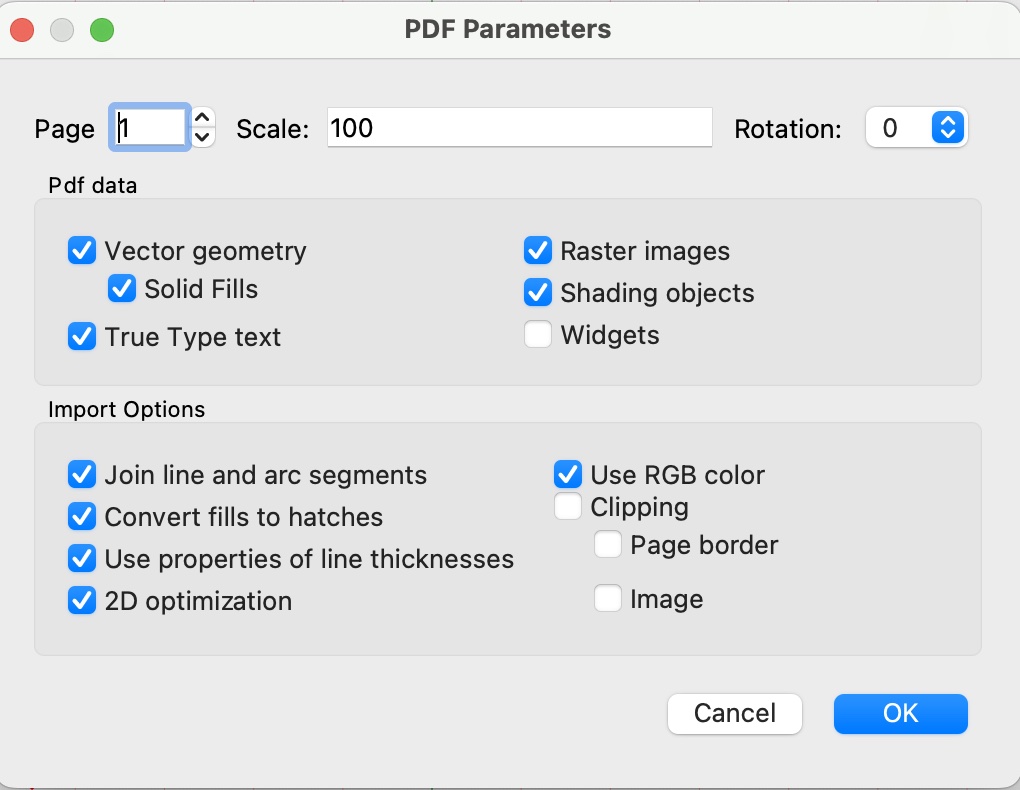 The page may seem complicated, but the reset values are fine for the vast majority of cases.
The most important parameters are those at the top, namely:
Page, to indicate the page of a multipage document that we want to convert
Scale, is the scale of the original document, if it is a technical document with a scale. It serves to perfectly scale the import
Rotation allows you to rotate 90, 180 or 270 degrees from the original.
Precision
The accuracy of the converadsion depends on the resolution with which the PDF was created and the scale.
If, for example, the PDF was created with 300 dpi, the accuracy on the sheet is 1/300 of an inch, equal to 1/118 of a cm, or 0.008 cm of page. If the scale is 1:50, it is an accuracy of 0.42 cm real. We take into account that the thickness of a line 0.2 in scale 1:50 corresponds to 1 cm..
Of course, if the resolution is different, the accuracy also changes proportionally.
---
Other  information