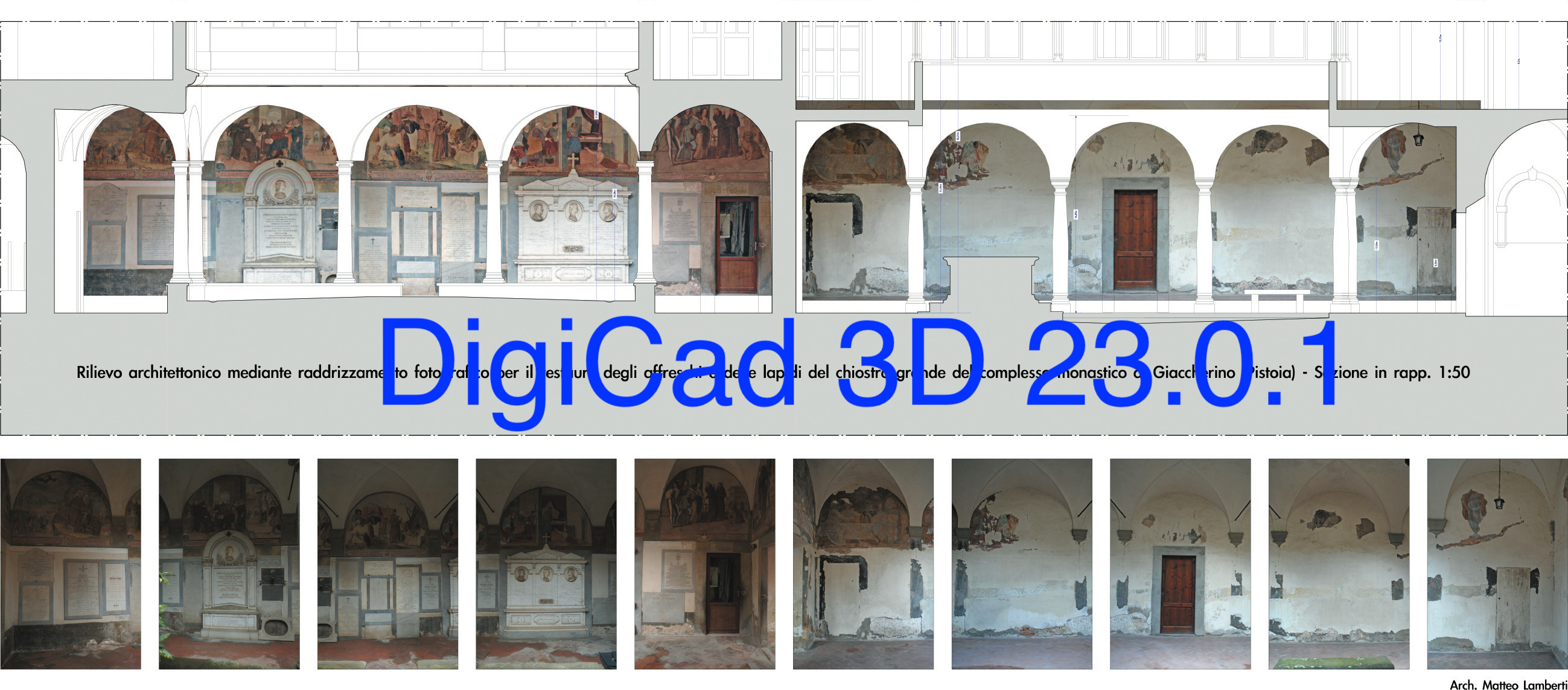 The version 23.0.1 of DigiCad 3D has been released which, among the various improvements, includes two very important functions, the conversion of PDFs into vector drawings, documents, graphics, etc., and the cropping of images, both for drilling and for cutting.
Remember that DigiCad 3D is an aerial, terrestrial and cartographic photogrammetry program.
PDF Conversion
This new feature is different from simple PDF import, as it imports the vector elements of the PDF, converting them into DigiCad 3D elements (lines, polygons, circles, arcs, text, etc.).
Imported items are placed in a DWG-DXF group, as if you had imported a DWG file, they can be edited and transformed.
If the PDF also contains images, they are imported separately from the other elements and placed correctly.
For example, if you add a letter with the sender's logo, each line of the letter is converted into a DigiCad 3D text and the logo into an image.
Here is a page of an architecture manual with text and drawn part, all elements are editable:
The most important parameters are:
The page to import. If the PDF document is multi-page, we can choose which page to convert.
Scala. The PDF file is converted under the assumption that the original scale of the document is the one indicated; if it is different the measurements will be larger or smaller.
Rotation. The converted drawing can be rotated
The drawing is divided into layers, visible in the Layers window, which can be enabled or disabled. In practice it works like DWG-DXF imports.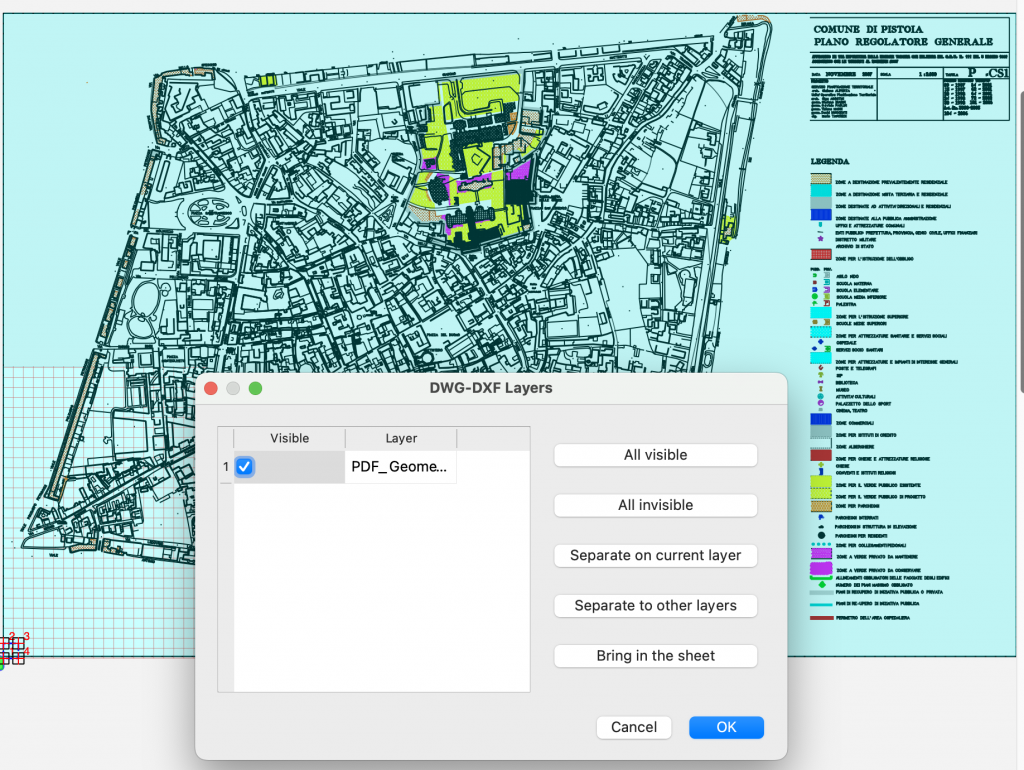 Drilling images
In addition to the already existing method to transform into transparent parts of an image by drawing within a selected image, with the Create Transparency command.
The new procedure consists of:
Drawing polygons or circles, without the image being selected
Positioning polygons and circles within the image area
Selection of elements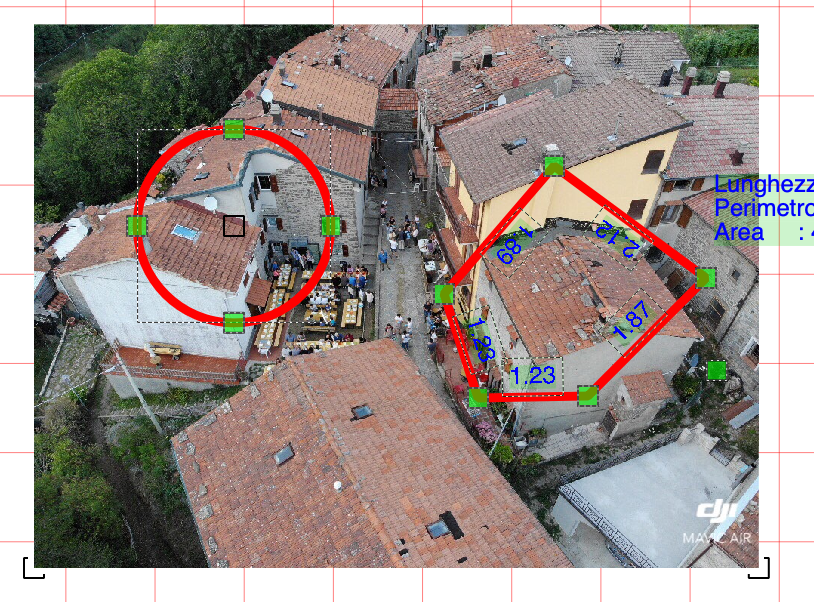 Choose the Holes command from the menu, and click on the image that needs to be perforated. a window appears to choose whether to create transparencies inside the figures or outsid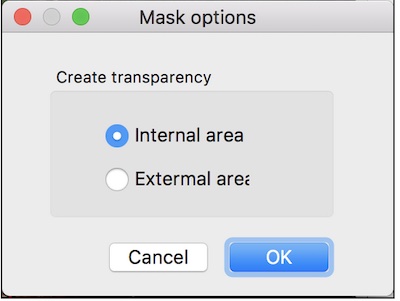 Here is the result for the internal areas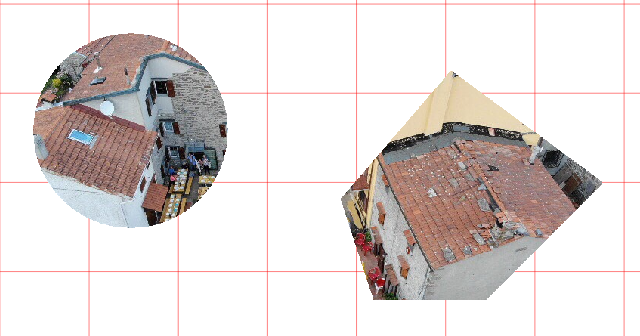 ---