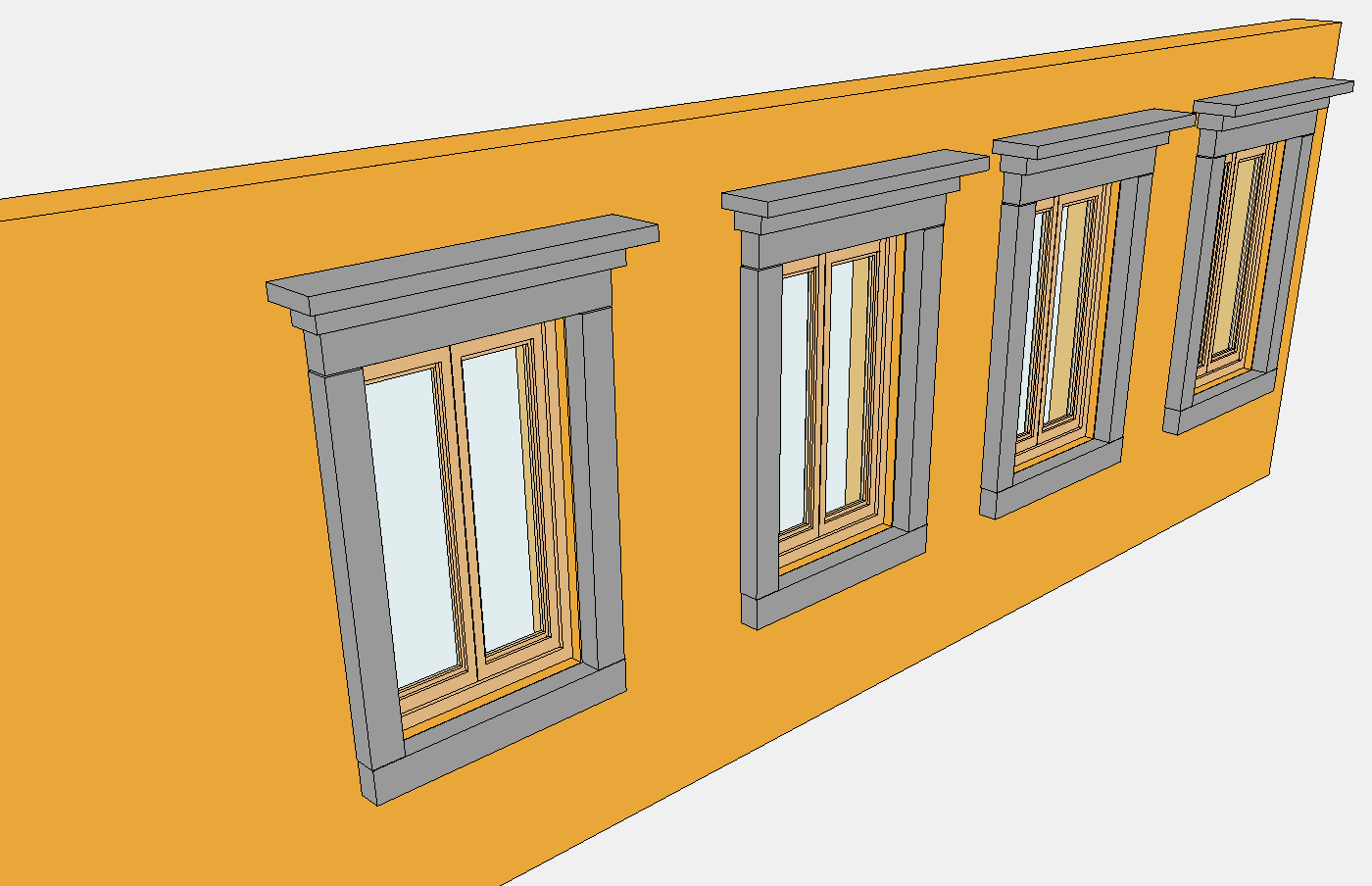 As described in the article Parametric frames in Domus.Cad 22, there are two ways to apply frames to openings: Parametric frames and Apply Frame. For the details of the first method, we refer to the article, in this one we talk about the second. Apply frame is a function that can be used from the openings panel, which allows you to apply objects with frames to the openings that automatically adapt to the size of the wall part and which can also be easily created by the designer.
The object for Apply frame
The object is made up of Domus.Cad elements and can be built quickly.
It is made up of 3 main parts:
A reference rectangle or paralelepiped.
The inner part of the parallelepiped
The outside
The reference parallelepiped
The reference parallelepiped is the light blue one in the figure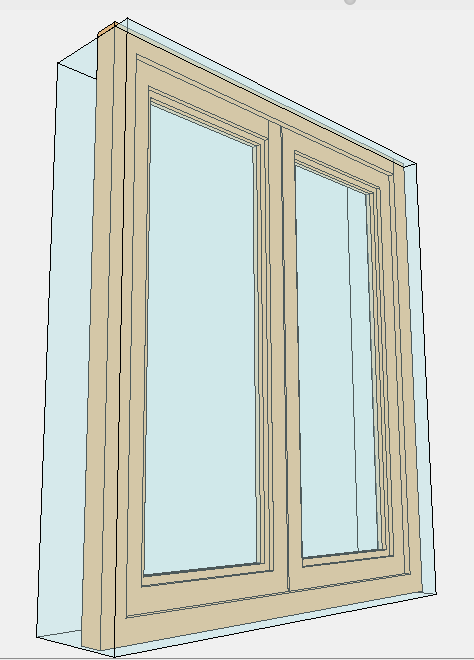 Application parallelepiped
It is characterized by the special code ##RAPP (application rectangle)
Corresponds to the aperture and is automatically adapted to it.
In the example, the parallelepiped is coloured, but normally a completely transparent material is used for them.
The inside
The internal part of the parallelepiped is the actual frame, it can contain other elements, such as internal railings.
The outside
The external part is everything that is external to the reference parallelepiped and is applied externally to the opening.
Some examples of external elements are shutters, doors, protruding railings, lintels, stone squares, shelves, etc.
Here is an example where the external elements are represented by a stone box and a shaped lintel.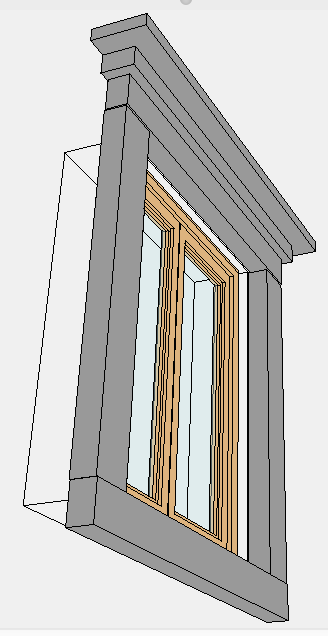 Apply the frame
Let's draw a wall with some openings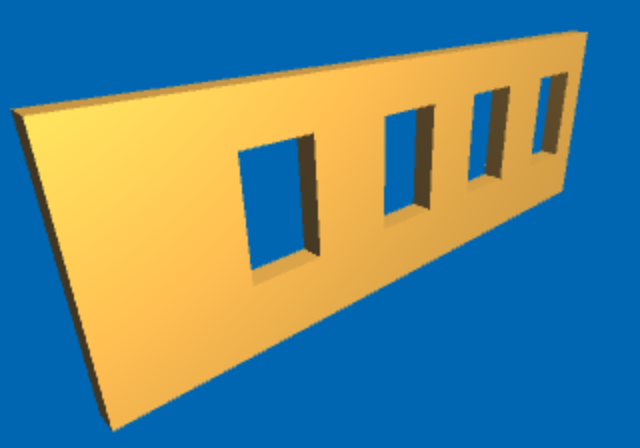 We select the openings and click on the Apply Infix icon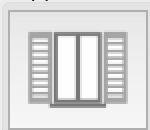 We choose the fixture to apply
The frame is applied to all windows