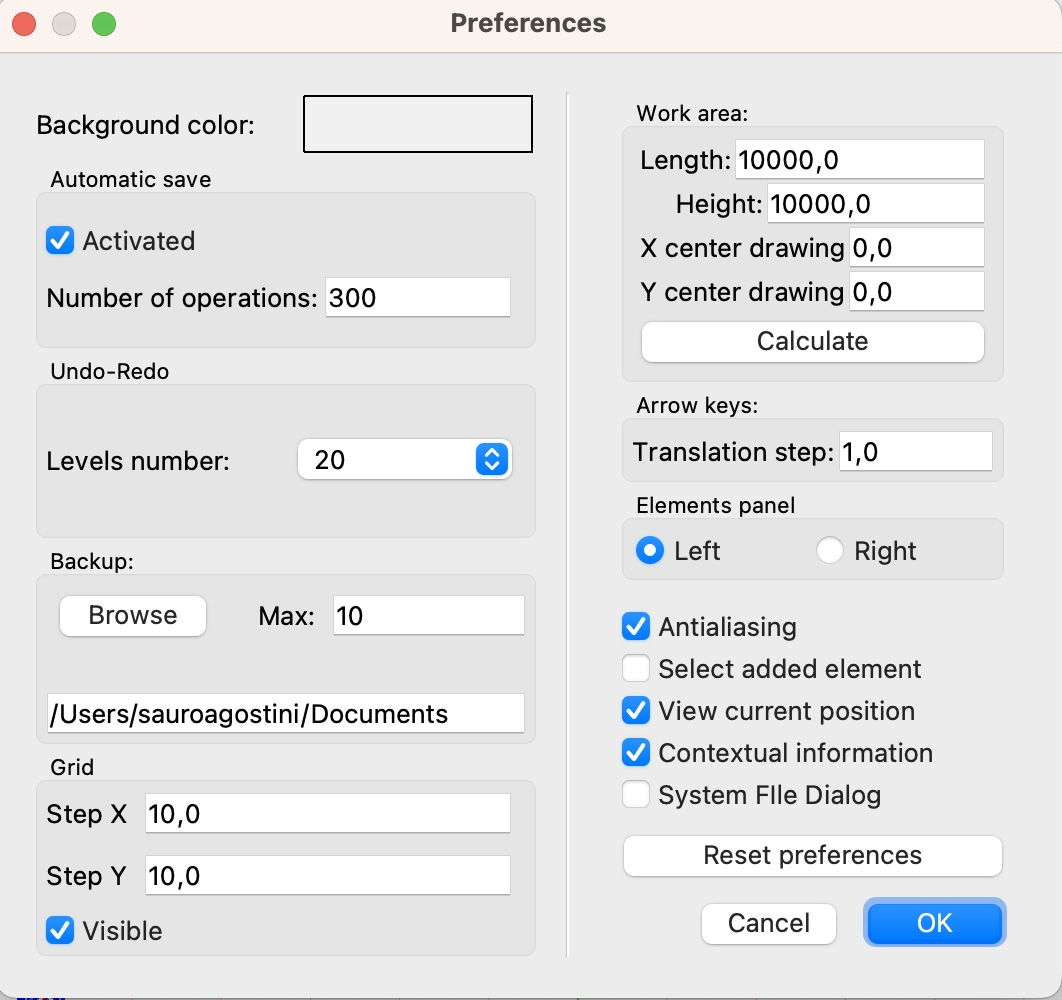 Undo-Redo management
Until the previous version, the number of Undo-Redo operations was unlimited, i.e. it was possible to undo and eventually redo an indefinite number of operations.
Each operation is kept in memory to be subsequently cancelled, this for complex projects can lead, as the work proceeds, to a memory occupation which can slow down the speed of the computer.
For this reason, an undo-redo management was introduced to manage the number of undo-redo levels managed and undo all levels to free up memory and speed up subsequent operations.
This is done through the preferences dialog.
The Number of levels menu allows you to choose between 1, 3, 5, 10, 20, 50, 100 or unlimited.
Warning: changing the number of levels deletes all current Undo levels, therefore it will not be possible to undo previous operations.
If you notice a slowdown after a long period of work, it may be useful to reset the Undo levels and start from 0, as when opening the program. This is done from Reset Preferences:
The Reset Undo-Redo option clears the memory of all Undo levels accumulated up to the current time.
Text management
The improvements in text management concern their modification and their search.
It is possible to independently change the size and font of the texts selected from the texts panel:
The Font button opens the following dialog:
After confirmation, all font characteristics are applied to the selected texts or new texts.
Changing the size or font type only changes the size or font of the selected texts, leaving all other characteristics unchanged.
The size of the selected texts can also be changed using the + and – buttons in the Change size box at the bottom of the lyrics panel. The size of the selected texts is increased or decreased by one point.
For this operation there is also a keyboard shortcut with the Ctrl (Windows) or Command (MacOs) keys together with the + and – keys.
Parametric text selection
In parametric selection the possibility of selecting text based on size and/or font has added.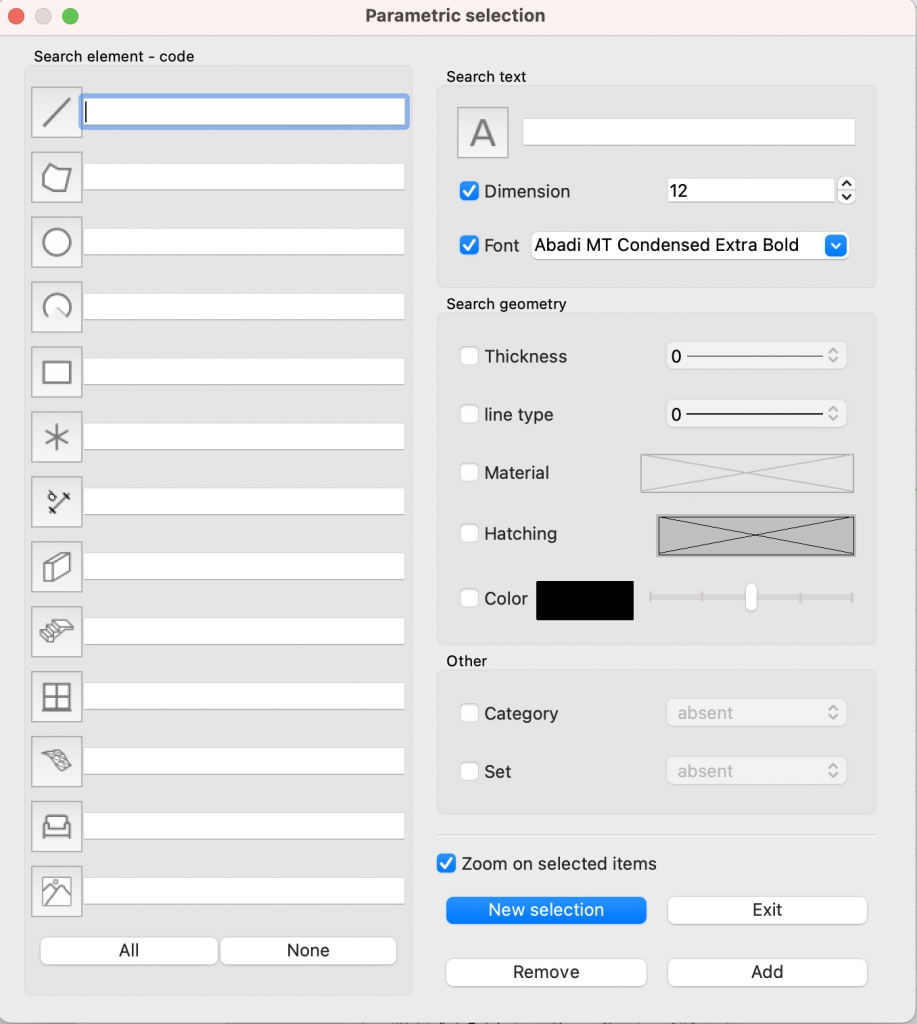 —
Try the program
Download and try the program >
More information
Parametric Frame in Domus.Cad 22