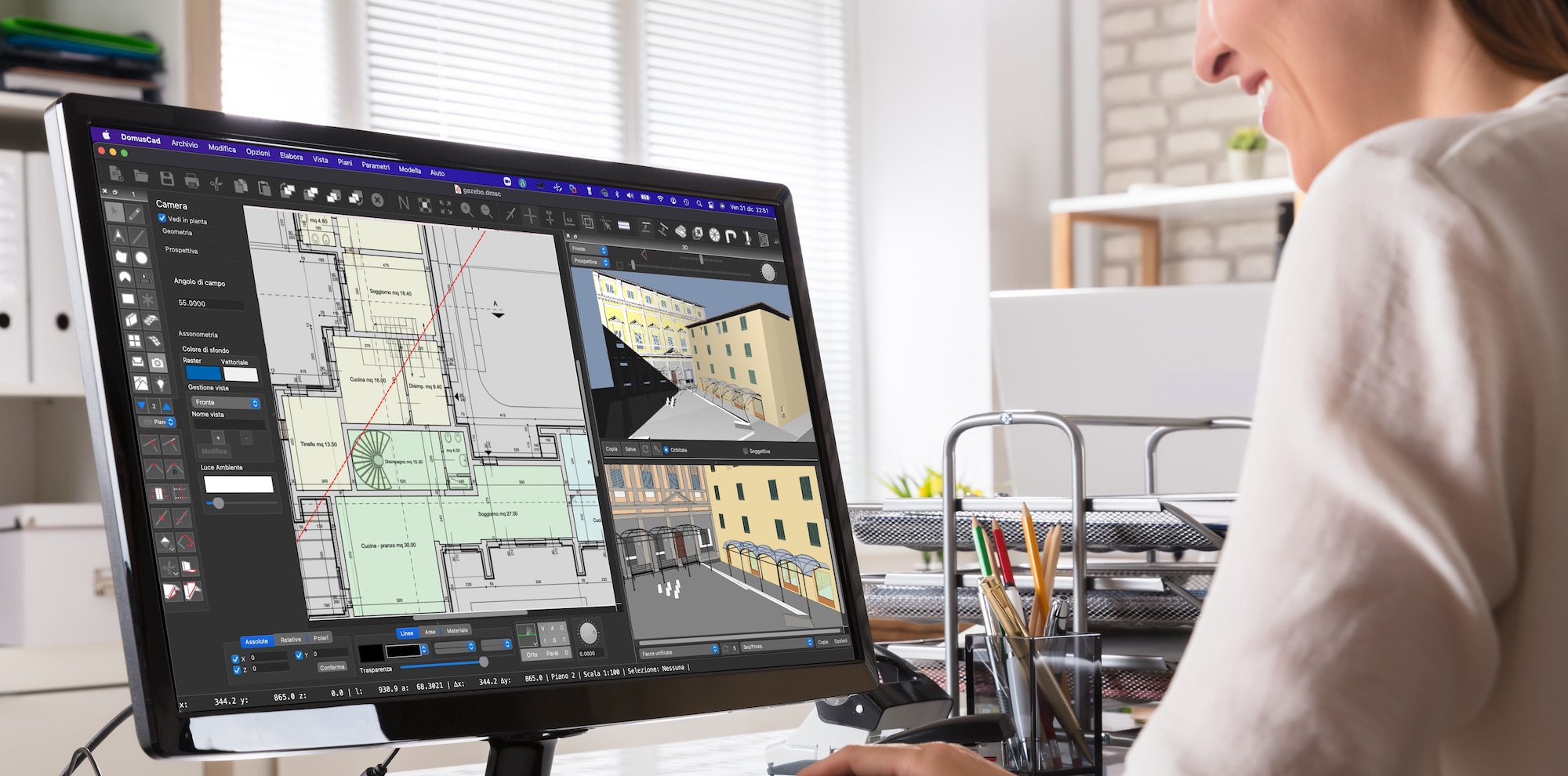 The new version of Domus.Cad Pro and Std, version 22, has been released. The previous version was 4.0.20 and therefore the numerical jump is enormous, where are all the versions between 4 and 22.?
In reality, the way of numbering the versions has been changed, going from a sequential numbering to a numbering based on the year, all the versions of the next year will be of the type 23.xx.yy.
This was done because the growth and updating mechanism is now continuous, the updates are downloaded automatically, including examples and documentation and therefore there is no moment where a version comes out with lots of new features all together, the new features are spread along the whole year.
Parametric Frame
In this version, among the many improvements, the management of parametric frames stands out in particular.
The parametric frames concern doors and windows and, through a few numerical parameters, the frame with glass and panels are generated which automatically adapt to the modifications of the openings without deformation, modifying themselves according to the shape, rectangular, arched, oval, etc., and to the dimensions.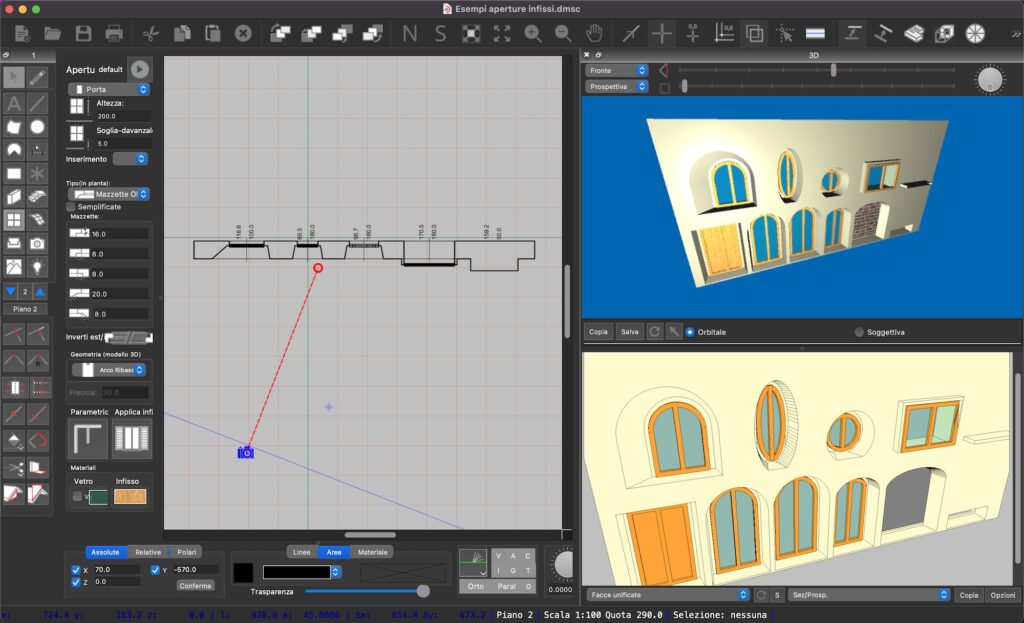 Main features
Quick and easy 3D design
Parametric architectural elements
Integrated and complete BIM
Architectural survey of old buildings
Estimative metric computation
Landscape insertion
Real-time rendering
Automatic parametric frames
Complete and functional 2D functions
Automatic red and yellow tables (comparison between old and new)
Support standard 2D and 3D formats
IFC import and export
Import of satellite maps to scale
Point cloud management
For Windows and MacOS